Recently Dr. Burton received a surprise award from Thinkers360.com as a global thought leader and influencer in the field of emerging technology.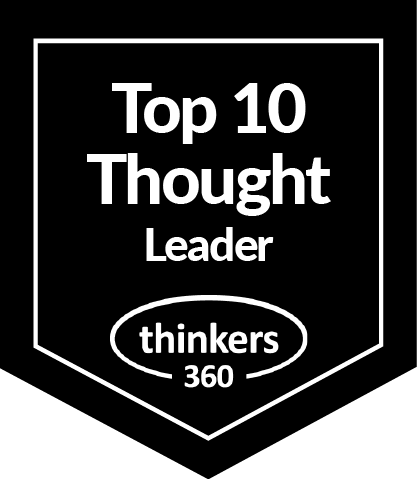 He was very surprised to awaken and find the message in his inbox that he was ranked #4th globally by Thinkers360.

How did Dr. Burton gain this distinction?
"This didn't happen overnight," said Brian. "I have been working with technology since my sophomore year of high school. I went beyond what was offered at my high school, and with the help of my grandmother, sought whatever training was available. In the mid-1980s that was going to computer shops (ComputerLand at that time), and taking classes in the evening.
Instead of a first car, I got my first computer. A TRS 80 Model I."
Since that time, Dr. Burton has continued to push the boundaries, always looking for emerging technology and how it can be used to make the world a better place.
"In the late 1990s, I was finishing my master's in education. My awesome wife Rosemary, developed an online school with me. She developed the framework and HTML pages, I developed the backend programming and database to track the students progress. We even had a major publishing company want to partner with us!"
Dr. Burton's passion is to use technology to help people to learn. "My dissertation was on using a game environment for learning. I wanted to see if the principals of learning held true for an online immersive environment. About that time smart phones became available. Everyone on my campus was focused on using existing software for learning. That seemed backwards to me. So I offered a class on how to make apps for the iPhone. I was 3 weeks behind Stanford, so they got all the press. And they should, they did a great job with the class! We also received a lot of attention."
Now Dr. Burton is busy investigating how VR can be used for learning. "We are seeing an even better response due to the immersiveness of the environments. But the development curve is slowing us down," said Dr. Burton.

Dr. Brian Burton is available for speaking and training. See the Speaking page for details.